About Us
Welcome to New Life Worldwide Apostolic Church. It is a non-profit making organization. We are a 501c charitable organization.This is an outline of our belief and faith.It exists entirely for the preaching of the gospel of JESUS CHRIST and the Christian faith.New Life Worldwide Apostolic Church
Our Mission Statement.

New Life Worldwide
Apostolic Church
Our Mission Statement.



To establish churches in order to evangelise worldwide and to spread the gospel. Matt.c10v7-8 "If they speak not according to this word, it is because there is no light in them" Isa. c8v20 "If our gospel be hid, it is hid to them that are lost." 2 Cor. c4v3 "This is none other but the house of god, and this is the gate of heaven." Genesis c28v17.

NLWAC
Who are we?
We are an Apostolic Church and Deliverance Ministry. We have been established for over 50 years and have many testimonies proving the benefits, people have received from the POWER of GOD.
We offer Healing, the Baptism of the Holy Spirit and a weekly Church Service.
We believe that we have a calling and Service to provide for many souls who have so much in life, yet lack that one little something, which is: THE POWER OF THE LIVING GOD.
We believe wholeheartedly in God, The Farther Almighty and His only son Jesus Christ.
His Son was born through the Virgin Mary; He was crucified, dead & buried & rose again on the third day.
We believe He ascended to heaven where He sits at the right hand of God, The Father will come again to judge the living & dead.
We believe in the Water Baptism by full immersion, in the Baptism of the Holy Spirit by the laying on of hands and speak of tongues.
We baptise in the Name of Jesus Christ because the Bible teaches us there is no salvation under any other name.
We adhere to the Apostolic pattern of Worship & Doctrine, as laid out in the New Testament of the King James version.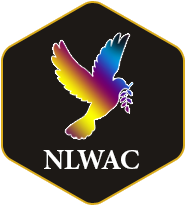 We believe in the effectual and positive POWER of GOD, exercised by FAITH in JESUS' NAME. We also believe that: "JESUS CHRIST IS THE SAME YESTERDAY AND TODAY AND FOREVER." Hebrews c13v8. We believe in and expect Miracles. We expect Anointing. We expect God to reveal His presence through supernatural means. We believe in the Healing Ministry of Jesus Christ. We are an Evangelical Church. We are New Life Worldwide Apostolic Church.
We welcome you to a life changing experience through worship, bible studies and heart touching preachings which are held on every Sunday and Tuesday of each week at the Atlantic Christian Academy!
JOIN US! Church Service Sundays: Begin at 10:30 AM Tuesdays: Begin at 7:00 PM
Address: Atlantic Christian Academy 4900 Summit Blvd, West Palm Beach, FL 33415
If you have any questions, you can contact us by using the contact form found on our website.
Thank you
We hope to see you soon!
Contact Information Telephone number: 561-252-6956 Email: Newlifewwchurch12@gmail.com
Address: P.O BOX 21085, West Palm Beach, Fl 33416
Website Address: newlifeworldwide.ministrypath.com